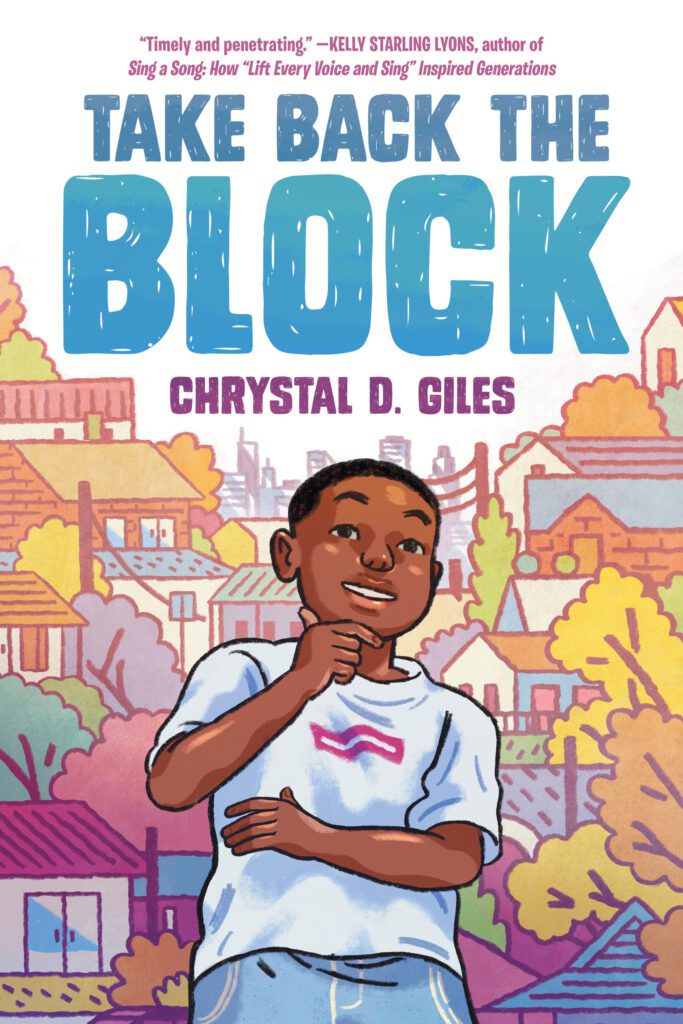 Chrystal D. Giles's debut novel, Take Back the Block, takes on the timely issue of gentrification and its impact on Black neighborhoods. As Chrystal makes clear in her "Author's Note" at the end of the novel, the "story is loosely based on my hometown of Charlotte. … Charlotte is experiencing an affordable-housing crisis brought on, in part, by gentrification." Chrystal provides more information about her background and her Charlotte connections on her website: https://www.chrystaldgiles.com/
In her novel, a sixth-grade boy named Wes Henderson learns that his neighborhood of Kensington Oaks (which is based on several Black neighborhoods in Charlotte) is on the verge of being purchased by a real estate developer. If the deal goes through, Wes's family and his neighborhood friends would all have to leave their homes. This news troubles Wes. "There is no way I could leave," he says. "The Oaks is my home. I've done everything here—met my best friends, learned how to ride a bike, made my first three-pointer on the court at the park. … How could I leave all of that?" Although he would rather spend his time playing video games, Wes speaks up on behalf of his neighborhood. He gradually takes on the role of a community activist, and he succeeds in winning over others to his cause.
I recently contacted Chrystal and asked her how she came to write Take Back the Block. Here is her response: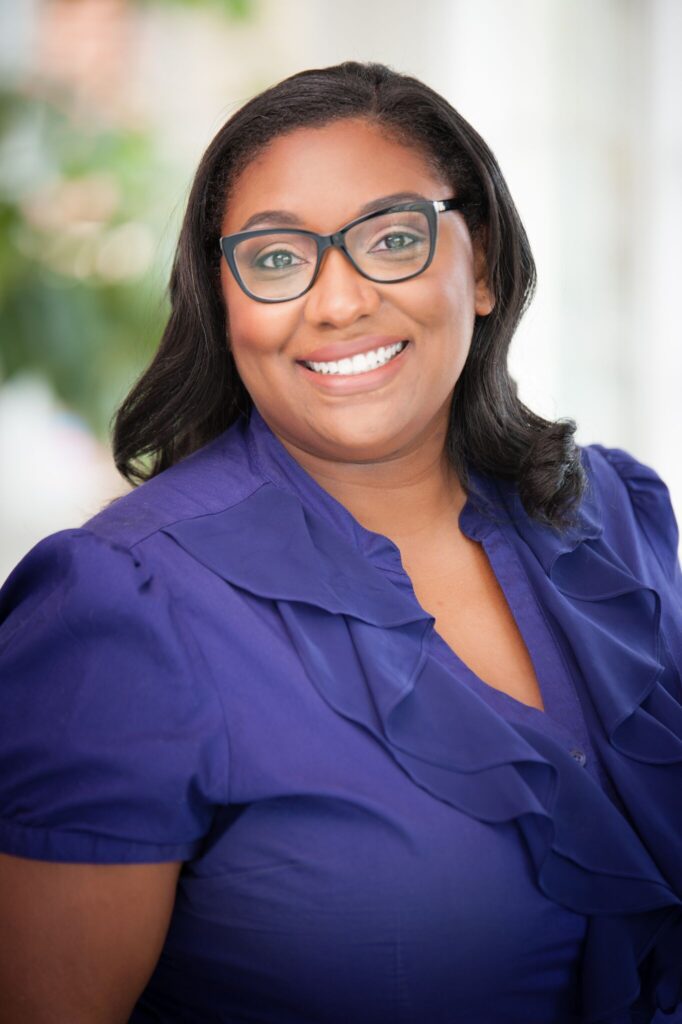 I wouldn't consider my path to publication a traditional one. In fact, I never even considered writing professionally as a path for myself until just several years ago. That said, I have always been a lover of books and the art of storytelling, so maybe my real journey starts with my childhood.
As a young child, I was happiest in a corner by myself reading. One of my favorite things was returning from the local public library with a stack of books; I'd spend hours sinking into a new world. Books were my first friends. That love of books did continue throughout my teenage years but I ultimately chose a career in accounting and finance and books took a backseat to my job, my family, and life in general.
That love of books did come rushing back when my husband and I started preparations for my son's birth in 2015. We began collecting books for his library; we bought all the classics and some new stories. Then I started looking for very specific books—books that reflected my Black family—stories of us just living, learning, and being champions of our own worlds.
I was saddened that those books didn't exist in the way I pictured them in my mind. After doing some research, I was even more saddened by the statistics on diversity in children's literature and I set out on a path to write stories with Black children at the center.
After writing, editing, querying, and receiving rejections on several picture books, I decided to take a topic from a story I was working on and expand it into a middle-grade novel. That topic was gentrification and the displacement of people from marginalized communities. My hometown of Charlotte—like many other American cities—is experiencing rapid gentrification, and I wanted to provide an up-close view of a community fighting to remain whole. Take Back the Block was born.
It is incredibly hard to debut a novel during a pandemic but I am thrilled at all the recognition it has received. Perhaps, I am most proud it has been selected as a featured title for this year's Charlotte-Mecklenburg Library's Community Read program under the theme of urban renewal and gentrification. What a great way to get books directly into the hands of local readers and continue some needed conversations.
Be on the lookout for my next novel, it is set to publish in early 2023 from Random House Books for Young Readers.
In writing Take Back the Block, Chrystal shows how political activism often grows out of a simple decision to speak up. When Wes speaks up for his neighborhood, he begins forging a new identity as a community activist. As we celebrate Black History Month, it is important to remember that Charlotte's most famous civil rights leaders all spoke up, called attention to injustice, and advocated for marginalized peoples. They made their voices heard, and in the process, they helped shape the history of Storied Charlotte.