Charlotte, Carson McCullers, and Harry Golden — Welcome to the inaugural post of Storied Charlotte, my new blog about the stories and storytellers of Charlotte. Storied Charlotte is an outgrowth of my Monday Missive, a blog I wrote during the seven and a half years that I served as the chair of UNC Charlotte's Department of English. When I stepped down as chair in December 2019, I drew the curtain on my Monday Missive. Since then, numerous people have told me that they miss reading my Monday Missive, and they asked me to consider starting a new blog. Their requests prompted me to launch Storied Charlotte.
I often promoted literary events in Charlotte in my Monday Missive, but I usually focused on the people and events associated with the English Department. In Storied Charlotte, my focus will be on Charlotte's vibrant literary community. As a long-time member of UNC Charlotte's English Department, I have a deep interest in Charlotte's evolving literary community. This community includes more than writers. It also encompasses librarians, booksellers, publishers, literacy activists, and (most importantly) readers. My hope is that Storied Charlotte will be of interest to everyone who has connections to Charlotte's literary community or who is curious about how Charlotte became such a storied city.
In reflecting on the history of Charlotte's literary community, I think that there are two writers who played particularly important roles in establishing Charlotte as a place that attracts and inspires important writers. One is Carson McCullers, and the other is Harry Golden. Neither of these writers grew up in Charlotte, but both of them began their careers as writers while living in Charlotte.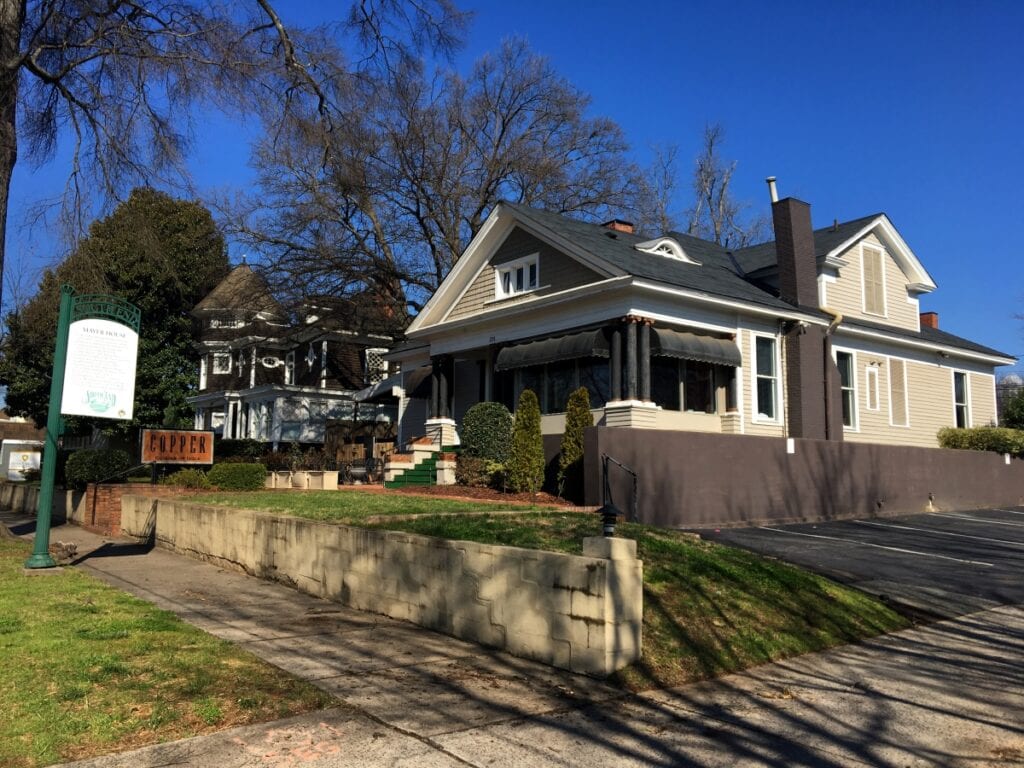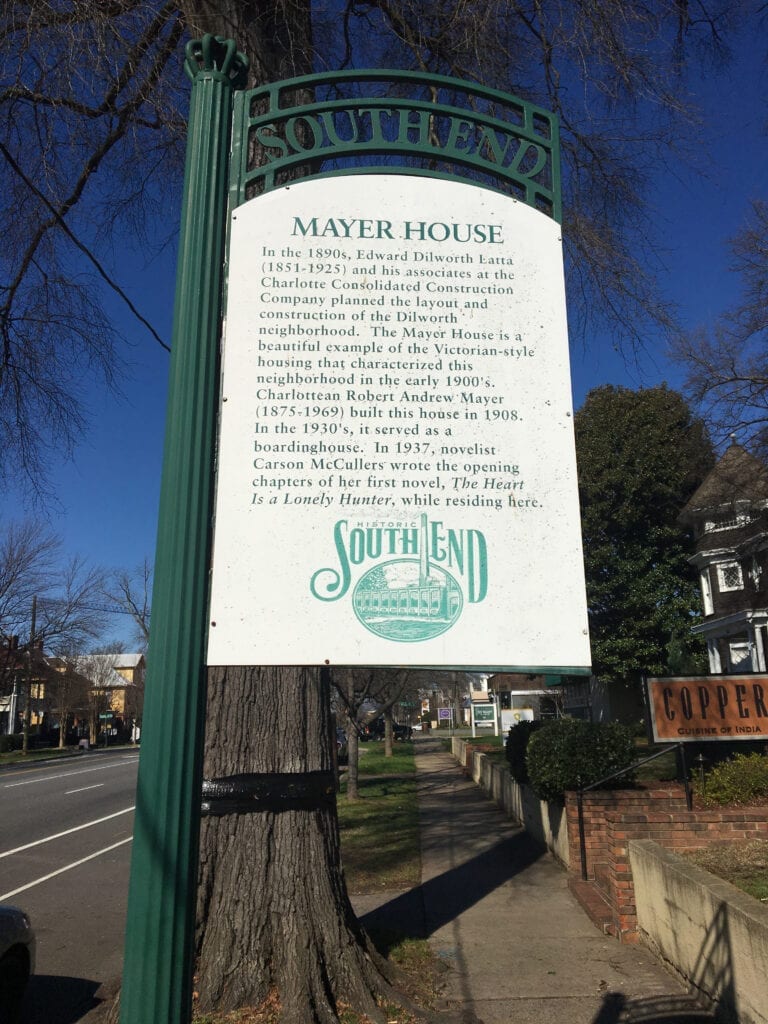 McCullers moved to Charlotte from Columbus, Georgia, in 1937 when she was just twenty years old. She and her husband moved into a boarding house on East Boulevard, and it was here that she began her first novel, The Heart Is a Lonely Hunter. A few months later, they moved to a house on Central Avenue where she continued to work on her novel. They left Charlotte in the spring of 1938 and moved to Fayetteville, and she finished The Heart Is a Lonely Hunter while living there. The book came out in 1940 to great acclaim and immediately established McCullers as an up-and-coming writer. McCullers spent much of the rest of her life in New York, but she continued to write about the American South in her fiction.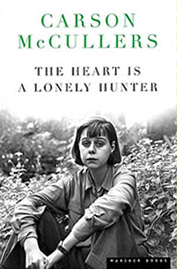 During her time in Charlotte, McCullers generally wrote in the morning and then took long walks in the afternoon. She drew on the observations she made during these walks in The Heart Is a Lonely Hunter. She did not identify Charlotte as the setting for this novel, but she incorporated details from Charlotte in her descriptions of the unnamed mill town where the characters live. She also included in her novel reflections on the racism and sexism that she witnessed during her time in Charlotte. Given that she wrote the book in the late 1930s, her sensitive treatment of these issues can be seen as prophetic.
Shortly after McCullers published The Heart Is a Lonely Hunter and moved to New York, a New Yorker named Harry Golden moved to Charlotte. Golden spent most of his boyhood and young adult days in New York City before settling permanently in Charlotte in 1941. The next year he published a trial run of the Carolina Israelite, a newspaper intended primarily for North Carolina's Jewish community. It was a success, and in 1944 he began publishing the newspaper on a regular basis. He continued to publish this paper until 1968.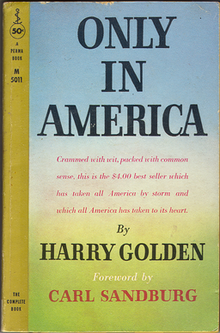 In addition to publishing his newspaper, Golden wrote numerous best-selling books, including Only in America (1958), For 2¢ Plain (1958), and Enjoy, Enjoy! (1960). Although these books became known for their folksy humor, they had a serious side to them, too. In many of his publications and public appearances, Golden spoke out against racial segregation and called for an end to the Jim Crow laws. At the time of his death in 1981, Golden was Charlotte's most famous writer. Kimberly Marlowe Hartnett provides a thorough discussion of Golden's career as a writer in Carolina Israelite: How Harry Golden Made Us Care about Jews, the South, and Civil Rights.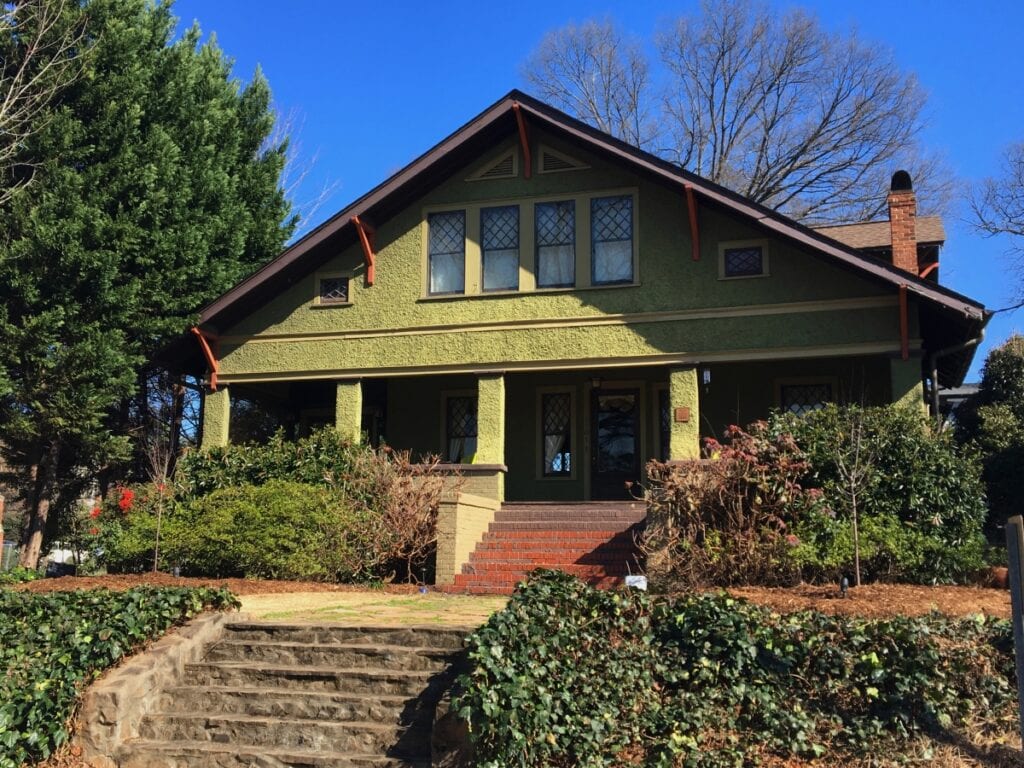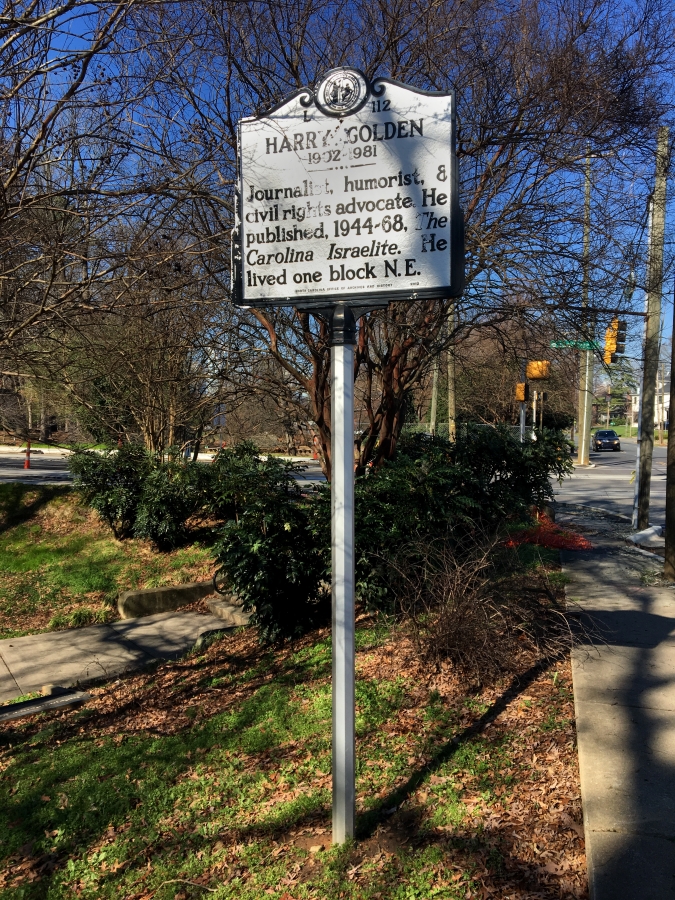 Both McCullers and Golden have left their marks on the streets of Charlotte. The former boarding house on 311 East Boulevard where McCullers started her writing career still stands. It is now the location of the Copper Restaurant, and in front of the restaurant there is a historical marker commemorating McCullers's association with the building. The final home where Harry Golden lived is also still standing and is still used as a private residence. It's a bungalow at the corner of Hawthorne Lane and E. 8th Street, right across from Hawthorne Lane Methodist Church. There is a historical marker near that house indicting that Golden lived in this building. The marker is located at the corner of 7th Street and Hawthorne Lane. Also, the Atkins Library at UNC Charlotte has a permanent display covering Golden's life and writings.
McCullers and Golden found inspiration in Charlotte. Neither saw Charlotte as a perfect place, and both were attuned to the prejudice that was commonplace in Charlotte in the mid-twentieth century. Still, for both of them, Charlotte proved to be a fertile place where they could pursue their careers as writers. As the years have gone by, many writers have followed in their footsteps.