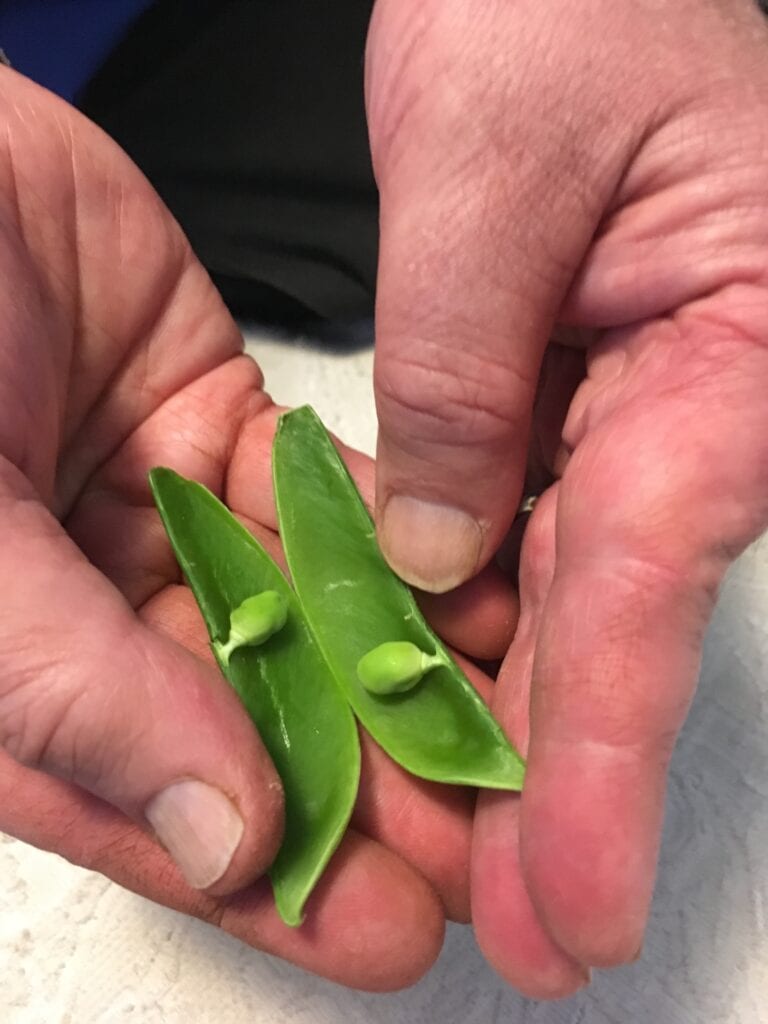 When I used to teach writing courses many years ago, I advised my students to avoid clichés. Back then I saw clichés as being hackneyed and unoriginal. However, as the years have gone by, I have become more accepting of clichés. I find that when I stop and think about a cliché, it often evokes a memory or a compelling image. Such is the case with the cliché "two peas in a pod." My parents always grew peas in their large vegetable garden, and one of my jobs as a boy was to shell the peas. I remember pulling the pods apart, revealing the emerald green peas maturing within. For me, this cliché is not just about the similar nature of the peas, but it's also about the protective nature of the pod.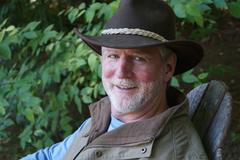 In many ways, Landis Wade's Charlotte Readers Podcast and my Storied Charlotte blog are two peas in a pod, and Charlotte's community of readers and writers is our common pod. Both Wade and I share an interest in connecting readers and writers. Both Wade and I draw attention to Charlotte's talented writers. Both Wade and I collaborate with the Charlotte Mecklenburg Library. As Wade expressed in a recent email to me, "It looks like our interests are similar, yours with a blog, mine with a podcast."
In a little less than two years, Wade's podcast has become a fixture in Charlotte's cultural scene.  Wade recorded the first Charlotte Readers Podcast episode in 2018, and he will release his 100th episode at the end of April.  I recently contacted Wade and asked how he came to create Charlotte Readers Podcast.  Here is his response:
At my 40th College Reunion last summer at Davidson College, someone paid me a back-handed compliment. It went something like this. "You were the last guy in our class who I thought would write a book and do something creative like start a podcast." It's true. I didn't fit the mold. I was a college football player, who majored in history and then turned that into a law degree, where I then worked as a trial lawyer for 35 years in Charlotte. Then what? Did you hear the one about the lawyer who walked into a podcast studio? True, it sounds like a bad Dad joke, but I wasn't kidding when I announced I was doing just that in the fall of 2018 when I retired in December. My dad asked, "how do you make money at that." I said "I don't, Dad, I just want to do something creative in my Act 3." He was mystified.
While still working as a lawyer, I wrote my first book, The Christmas Heist as a Christmas gift for my family, which one reviewer called a cross between My Cousin Vinny and Miracle on 34th Street. When the next Christmas rolled around, the characters returned to save Christmas once again in The Legally Binding Christmas. The trilogy was completed with The Christmas Redemption, which won the 2018 Holiday category of the 12th Annual National Indie Excellence Awards and was the 2018 Holiday category Honorable Mention in the 10th Annual Readers' Favorite Awards. My foray into writing and my experience as a trial lawyer made me wonder whether I could create an interview-based podcast to help authors give voice to their written words. I had a sense that this medium – this podcast thing – could be a great way to connect authors to listeners who enjoy good stories and poems. And thus, Charlotte Readers Podcast was born, the intersection between readers and writers where "Authors Give Voice to Their Written Words."
When I started podcasting in the fall of 2018, I didn't know the difference between a mixing board and a mixing bowl, why I needed an audio host, or how to get voices to travel into a microphone and end up in Apple Podcast land, but I loved to read and write, so I figured I might be able to learn the rest. Since then I have interviewed over 125 authors, done a number of live podcasts and on April 28th, I will release our 100th episode. With support from sponsors Park Road Books and Charlotte-Mecklenburg Library and some help from member supporters and Advent Coworking where I record when I can do so in person, I'm getting closer to breaking even (not there yet), but I podcast because I enjoy engaging with interesting people who also happen to tell good stories and I like connecting readers with writers. 
Book lovers and writers who are interested in learning what's coming on the podcast through our bi-weekly newsletter or engaging with, supporting or reviewing the show, can find those links here: https://linktr.ee/CharlotteReadersPodcast   They can find our website here: www.charlottereaderspodcast.com
Although we might feel alone in this the time of self-isolation, we should remember that there are other peas in our pod. We still have our communities, and we still have stories to share. I congratulate Landis Wade on his 100th episode of Charlotte Readers Podcast, and I thank him for his many contributions to Storied Charlotte.